Please come in and take a look around. Many people have graced my pages with their wonderful awards. I've linked them all back to their pages for your viewing pleasure. They are all wonderfully done and are an asset to the internet community. Please visit them and enjoy!

Thank You Sincerely,

Sue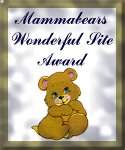 My first award came from Mammabear...


My next three awards came from

Sgt/Maj John Murdock...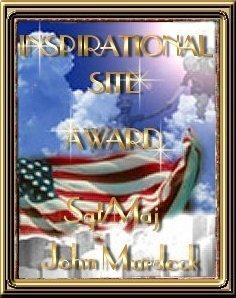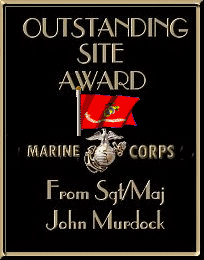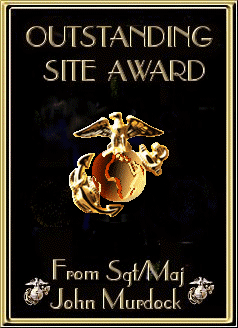 Next came the New Cyber Tech Award....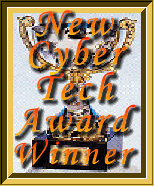 Then this wonderful award was given to me by Lavendar Mist, a website where I used to write.....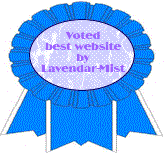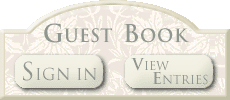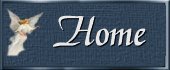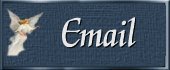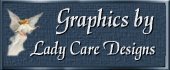 This page was last updated on: February 12, 2005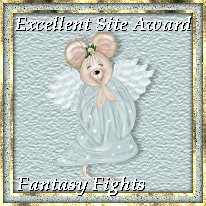 And then I was awarded with this Excellent Site Award from Knightess Dreamer...

Next I was honored with this inspiring award from Heaven's Angels, a beautiful web ring that I belong to.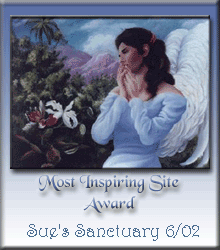 And most recently, I was honored with this beautiful award from Harmony of Souls, another wonderful web ring that I belong to.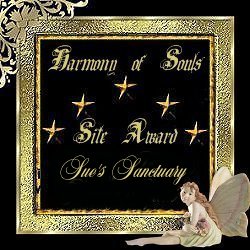 My heartfelt thanks to each and every one of you!

Most Sincerely,

Sue